Overview of the Bible Online Study Begins June 21
What We Do
We make it a priority to see that all women feel at home at GraceView. It is our goal to help them get connected to groups, events, and ministry opportunities.
Goals
・To teach, train, connect, and love the ladies of GraceView.
・To welcome and follow up with any lady that visits GraceView.
・To embrace the concept of 'team' 'unit' and 'family' among the women at GraceView.
・To inspire and challenge the women of GraceView to be proactively sharing the gospel.
Missions
Focus Woman Outreach
Mission Friends
WomenOnMission
Life Groups
Every Sunday of every month there is a dedicated Women's Life Group in the
Susan Walker Room.
1st Prayer Group
2nd Share your Story
3rd Deanna Bartlett Teaches
4th Missions Focus
5th Guest Teachers and Training
Prayer Ministry
Sunday Morning Prayer Time
Women's National Day of Prayer Host Site
National Day of Prayer at the Courthouse
Mentoring
As a family, our desire is to connect women to each other in a mother-daughter, mentoring relationship. Through mentoring workshops, we teach and prepare ladies to step into the life of another lady for the purpose of loving her and walking along side of her on her spiritual journey.
Fellowship
Ladies Nights
Craft/Homemaking
Monthly Book Club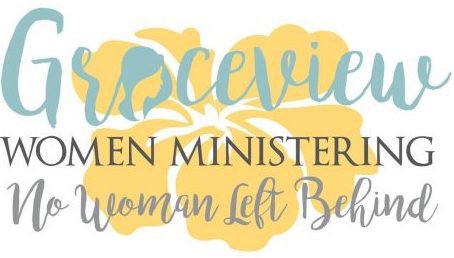 So then, as we have opportunity, let us do good to everyone, and
especially to those who are of the household of faith.
Galatians 6:10