Impact Student Ministries is a place for 6th - 12th grade students to come and enjoy Christian fellowship, participate in exciting activities, and be challenged in their walk with Christ.
Impact Student Ministries meets every Sunday and Wednesday.
Life Groups: Sunday at 9:30am - Student Connection Building
Worship: Sunday at 10:30am - Worship Center
Impact Student Meeting: Wednesday at 6:30pm - Student Connection Building

GraceView Worship Center click here for map.
Student Connection Building click here for map.
What to expect:
Students enjoy a time of games and fun activities but also are challenged by the truth of God's Word as they learn how to respond to the current culture.
Monthly activities and after church functions give students an opportunity to connect with other Christians and build lasting relationships.
With all that teens face today, they must be equipped with the tools to face an opposing worldview. Impact Student Ministries strives to assist parents in this teaching and training process to prepare students for whatever God has for them in the future.
Come be part of this exciting ministry at GraceView!
Pics
Follow Impact Student Ministry on Instagram and go to Flickr to see recent photos from Life Group and Wednesday nights.
Meet our Student Pastor
Mike Sturgill joined the GraceView leadership team in 2018. His passion is to see students taking steps in their walk with Jesus and to make an impact for Christ in their community.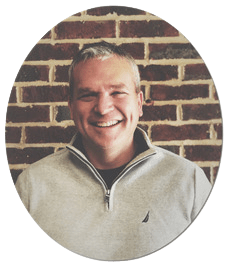 Got questions?
If you have further questions concerning our Impact Student Ministry, simply click the button below and get in touch with us!
You are the light of the world. A city set on a hill cannot be hidden.
Matthew 5:14